December 11, 2020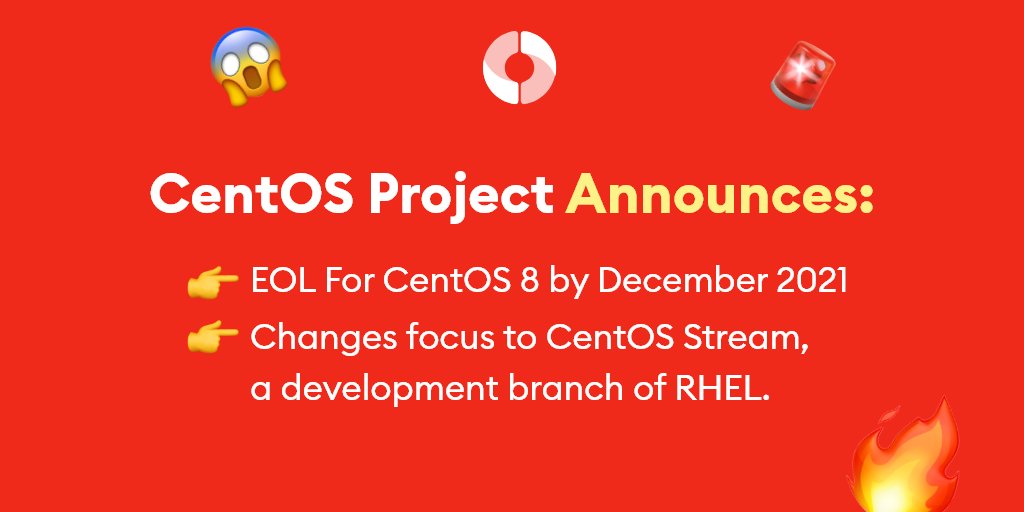 As announced on December 8th, 2020, the CentOS project announced via their blog post, that they will be ending development and support for CentOS 8 at the end of 2021. Instead, they will be focusing their efforts on CentOS Stream instead, effectively making CentOS ahead of the development lifecycle of Redhat Enterprise Linux (RHEL). Unfortunately, this creates many concerns in the hosting community. CentOS Stream is not 100% binary compatible with RHEL, as it will sit somewhere between Fedora and RHEL.
Alternatives for an OS that is binary compatible with RHEL, such as Oracle Linux, are not desired by many in the hosting community. Moving forward, there will be many organizations that will not be so eager to trust big corporations (Redhat is owned by IBM for example) to continue support for their open source projects. Having said that, Oracle Linux is a solid alternative, as it is binary compatible with RHEL. However, many question how long it may be until Oracle decides to stop their support as well.
Do not panic! The horizon looks good!
Since CentOS's announcement on December 8th, 2020, there have been some major announcements regarding a solid replacement to CentOS. First, you have Rocky Linux currently in development. Rocky Linux is headed by Greg Kurtzer, one of the founding original members of CentOS. This looks very promising, but a release date is not yet announced. It would be anticipated to be available before the CentOS 8 end of life.
The folks over at CloudLinux have also announced an upcoming RHEL fork. Going along with this announcement, cPanel says they are committed to supporting the RHEL fork by CloudLinux via this announcement. This will undoubtedly place the goto operating system as CloudLinux in the shared hosting community. In the same announcement, cPanel also stated they are accelerating support for cPanel on Ubuntu LTS. It will be very interesting to see where the industry shifts throughout the next year.
What does this mean for 1GServers?
We will still continue to support CentOS 8 through the end of 2021, as an install option on our servers. We will undoubtedly make further announcements regarding additional binary compatible RHEL OS's that we plan to support in the near future. At the end of the day, we're not going to abandon our customers that currently rely on CentOS and will provide compatible options as they become available.