Auto deploy dedicated servers
Ready for you in 20 minutes
We have made our most popular hardware configurations available for you with automated deployment.
CentOS, Ubuntu or Debian Auto Install
Reboot & Reinstall Anytime
Live Bandwidth Graphs
10gbps Dedicated Servers
These servers come standard with a dedicated 10g fiber uplink. Upgrade to 10g unmetered for only $799/m. Why choose us for a 10g server?
CPU / Threads
RAM
Drives
Bandwidth
Price
2x E5-2680v3
48 Threads @ 2.5GHz
32 GB
2x2TB SSD
Raid 1
200TB on 10gbps fiber
$228.00/m
Deploy
Dual Processor Servers
Extra processing power for very demanding workloads including high traffic websites & apps.
CPU / Threads
RAM
Drives
Bandwidth
Price
2x E5-2695v2
48 Threads @ 2.4GHz
64 GB
2x4TB HDD
Raid 1
20TB on 1gbps
$124.00/m
Deploy
Single Processor Servers
We offer some of the fastest quad core processors available! These are perfect for smaller websites, game servers and single threaded apps.
CPU / Threads
RAM
Drives
Bandwidth
Price
Due to popular demand, we are temporarily out of stock in this category.
Would you like to customize a dedicated server?
Last Chance Bargains
Our entry level servers are ideal if you are upgrading from VPS or shared hosting, providing you with dedicated resources you don't have to share.
CPU / Threads
RAM
Drives
Bandwidth
Price
1x E3-1270
8 Threads @ 3.4GHz
8 GB
1TB HDD
20TB on 1gbps
$45.00/m
Deploy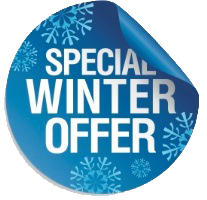 10Gbps NVMe Server Special
• Dual E5-2695v2 CPU (24 cores / 48 threads @ 2.4GHz)
• 256GB ECC DDR3 RAM
• 2x4TB Enterprise HDD (Raid-1)
• 2x1.6TB Intel PCIe NVMe (Raid-1)
• 10Gbps dedicated unmetered

Only $999/mo - Checkout
I have been with 1GServers for a little over a month. So far they have been great to deal with. The server has been stable and online the entire time and they have been responsive to tickets. They also provided us with a customized server build at a very reasonable price. That is my thoughts on 1GServers so far. I have been dealing with Brandon and he is great to work with.
-Dustin Benner
I have been with 1GServers for quite a while now and I'm extremely happy with the quality of the network, service and support I receive. I tried the cheaper hosts and constantly became the innocent victim of ddOs attacks. This was very bad for my company and the hundreds of customers we serve. I can now sleep at night. You won't find better service.
-Wes Simkins
Dedicated Server Clusters
We offer custom built dedicated server clusters for the most demanding of workloads. Advanced support is included giving you peace of mind knowing you'll be taken care of.
Explore Server Cluster Solutions