May 29, 2020
Configuring reverse DNS is now fun!
As we work hard to continually innovate our services, and improve the experience for our customers, I am pleased to announce that we have now fully automated reverse DNS configuration. Gone are the days of opening a support ticket to set reverse DNS for the IP addresses assigned to you.
What is reverse DNS?
Just like the domain name system converts a domain name to an IP address, reverse DNS does the opposite by converting an IP address into a domain name. Also known as rDNS, a reverse DNS lookup uses PTR records to determine the domain name associated with an IP address.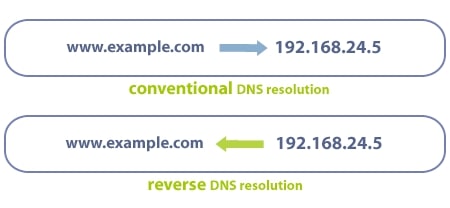 This is important to configure, especially if you're operating an e-mail server on your dedicated server with 1GServers. External e-mail servers require sending domains to have PTR records, as the e-mail server will reject the message otherwise.
Setting your own reverse DNS entries
Here are the steps that you will take to set your own reverse DNS entries. I promised it would be fun!
Login to our customer portal at:
https://portal.1gservers.com

On the left hand navigation panel, click to expand the "Reverse DNS" category.

Click on "Manage rDNS".

For security purposes, you will be asked to input your portal password. Please input your portal password to continue.

The next page will list out all IP addresses assigned to you, grouped by server. Next to each IP address is a text box. In that text box, you can set the domain name you would like associated with the IP address. Then click on the "Set" button next to the text box to save your entry.

Generally speaking, please allow up to 12-24 hours for the change to be propagated worldwide.
Ready to get started now? 1GServers offers industry leading automated server deployment technology to have your dedicated server available for you within 20 minutes. Visit our Auto Deploy Servers page to get started.
Alternatively, we also offer fully customizable dedicated servers, which are generally setup between 12-48 hours, depending upon options selected.